Satellite Sessions
Satellite sessions are opportunities for TEC members to connect with other members while they are in Sydney for the Member Conference. All satellite sessions occur before or after the formal conference program so you won't miss a minute of the exciting speaker line up.
Members can host a satellite session at their office to showcase their business, share best practices or facilitate a topic discussion. If you are a member interested in hosting a satelllite session, email events@tec.com.au or ring Rebecca Toczek on (02) 9922-2211.

Liberating your leadership and your staff – The Amicus ABW journey
Hosted by James Kemp - Managing Director of Amicus Interiors
"Three years ago a visit to Northern Beaches Christian School changed my view on how our offices should be designed and impacted on my leadership style.
In this session I will talk you through the journey from traditional office environment to an activity based workplace (ABW), from traditional leadership to liberated leadership.
How this has changed my life, my business and my team"
| | |
| --- | --- |
| Location: | Amicus office – Level 10, 2 Bulletin Place (off Pitt St), Sydney 2000 |
| Duration: | 40-45 min talk followed by 20 min tour of our brand new Amicus office  |
| Session 1: | 4.15pm – 5.45pm Mon 27 July wine and talk session |
| Session 2: | 8.00am – 9.30am Tue 28 July breakfast session |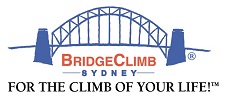 Book a TEC BridgeClimb Express and hear the BridgeClimb Story – Exclusive offer for TEC Members and Guests
Hosted by Todd Coates - CEO of Bridge Climb
Until 1998, the iconic Sydney Harbour Bridge was a 'picture postcard' view.  16 years on from the opening of BridgeClimb, the Bridge is now a globally famous 'bucket list' experience.
 
At the All TEC Day in 2010, Todd shared 'a behind the curtains' peek into how BridgeClimb had balanced the 'hard' and 'soft' of the business.
 
He remarked at the time that the future journey would require new thinking, and so it has!
 
Join Todd as he shares how BridgeClimb has 'turned itself upside down' and 'disrupted itself', whilst always being conscious of the Jim Collins maxim - 'preserve the core AND stimulate progress.'
Success is dangerous. One begins to copy oneself, and to copy oneself is more dangerous than to copy others. It leads to sterility. Pablo Picasso
Location:

BridgeClimb Climb Base – 3 Cumberland Street, Sydney

Cost:

$258 including an Express Climb

Duration:

3.5 hours - please note spaces are limited and booking is required

Session 1    :

Session 1:
Monday 27th July 2015
Todd's session: 3pm – 3:30pm (30 minute session)
Day Express Climb Times: 3:40pm / 3:50pm / 4:00pm (36 spots available)
Last Group will be finished by: 6:30pm

Session 2:

Session 2:
Tuesday 28th July 2015
Todd's session: 8:30am – 9am (30 minute session)
Day Express Climb Times: 9:20am / 9:30pm / 9:40pm (36 spots available)
Last Group will be finished by: 12pm

To Book:   

Booking Contact: Samantha Howell
Email: SHowell@bridgeclimb.com
Contact Number: (02) 8274 7704
Please call between: Monday – Friday; 8am – 4pm
Content Marketing 101
Hosted by Bobbi Mahlab - Managing Director and Martin Wanless - Chief Content Officer of Mahlab Media
Mahlab Media is an international award-winning content marketing agency. Established in 1997, Mahlab works with over 20 clients including the Australian Institute of Company Directors, Engineers Australia, Australian Human Resources Institute, Westpac and Commonwealth Bank to create intelligent content that truly resonates with their audiences, and proves a return on investment.
Synopsis:  
Content marketing 101
In this one-hour session, international award-winning content agency Mahlab Media will take you through the world of content marketing – what is it, why you need to know about it, how it's changing buyer habits in both B2B and B2C, and show some examples of the best work from around the world.
| | |
| --- | --- |
| Location:     | Mahlab Media, 369a Darling Street, Balmain |
| Duration: | 1 hour  |
| Register: | Monday 27th July 6.30pm-7.30pm - wine and nibbles provided  |
How E-Bisprint has evolved through Innovation
Hosted by Paul Freeman, Managing Director of E-Bisprint
Overview:
Paul Freeman tells the story of how E-Bisprint has stretched two and half decades of change witnessing a massive industry decline and how his innovative ideas have transformed the business. He will take you through the ups and downs and how he diversified from a Print Manager to a Managed Services Provider. The story will highlight the business model he has taken and share how these ideas will apply to any company. You'll hear how Paul is expanding E-Bisprint's capabilities and achieved last years 18th position in BRW's most innovative company award as recognition of E-Bisprint's success. This success has been based upon diversification underpinned by clever online solutions for warehousing/logistics, intelligent procurement and marketing services through customised e-portals.
Location:    

City Tattersalls Club
Sydney Room
194-204 Pitt Street, Sydney NSW 2000

Duration:

1 hour including question time

Register:

Tuesday 28 July 10.30 - 11.30 am 
Invisible Marketing – and the hidden drivers that make us buy
Hosted by Ashton Bishop, Head of Strategy at Step Change Marketing
Overview:
TEC's 2013 Speaker Of The Year, Ashton Bishop, pulls back the curtain on why some marketing strategies flop and others fly in a preview of his new TEC workshop.
In marketing, the things that often make the biggest difference aren't always obvious – in fact, they're invisible to the untrained eye. 
 
Invisible Marketing takes you through an effective three-step model that will transform your company's ability to communicate with prospects and customers alike:
1) Trigger – What's going to get you noticed?
2) Frame – Buying decisions are made on value, and value is decided relatively. So choose your frame, and choose it wisely – or it will be chosen for you.
3) Fuel – How do we make it easy so our communication methods become self-sustaining and scalable?
Location:    

The Pinaroo 5 Room on Level 1, The Grace Hotel, 77 York St, Sydney NSW 2000

Duration:

4 hours

Register:

Tuesday 28 July 9.00 am - 1.00 pm

Please note spaces are limited